benvenuti
Welcome to the official site of the Geomineral, Historical and Environmental Park of Sardinia
---
Located in the center of the Mediterranean basin, the Geomineral, Historical and Environmental Park of Sardinia has been declared the first Geomineral Park in the world, emblematic example of the new worldwide network of Geosites-Geoparks established by UNESCO. A theme park within Sardinia which, due to environmental, geological and biological characteristics, make it a small but entire continent.
Sites of interest in the Geo-mining Park
Tourist offer
The mining activity has shaped the landscape and the culture of the mining populations by creating an environment in which the fascination of history accompanies the visitor among the splendid testimonies of industrial archeology, in underground worlds and in contact with the magnificent Sardinian nature.
Suggestive workers' villages, extraction wells, thousands of kilometers of tunnels, industrial plants, ancient railways, precious documentary archives and the memory of generations of miners make the Park a new great cultural deposit to be discovered.
Articolo singolo
The President, the Director and the staff of the Sardinian Mining Geopark wish you a Happy Easter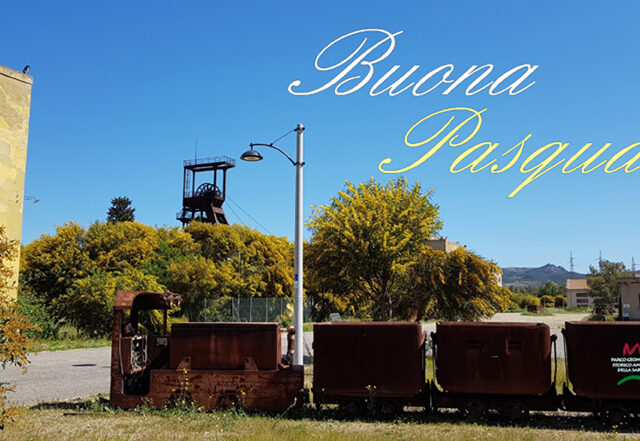 Notices and Communications
---